Images of my NZXT H440 Case (Black/Red) with Noctua NH-D15 / i7-5960X Inside
Here are some images of my new Gaming/Streaming PC (i7-5960X, GTX 970, 16GB ram):
The NZXT H440 Case does not have 5.25 drive bays, so I had to use an external USB CD/DVD drive to install Windows. I hardly ever use a CD drive anyways, so I was okay with not having it available. Please note that the towels are in place to hide the cables away from my cat because he likes to chew them.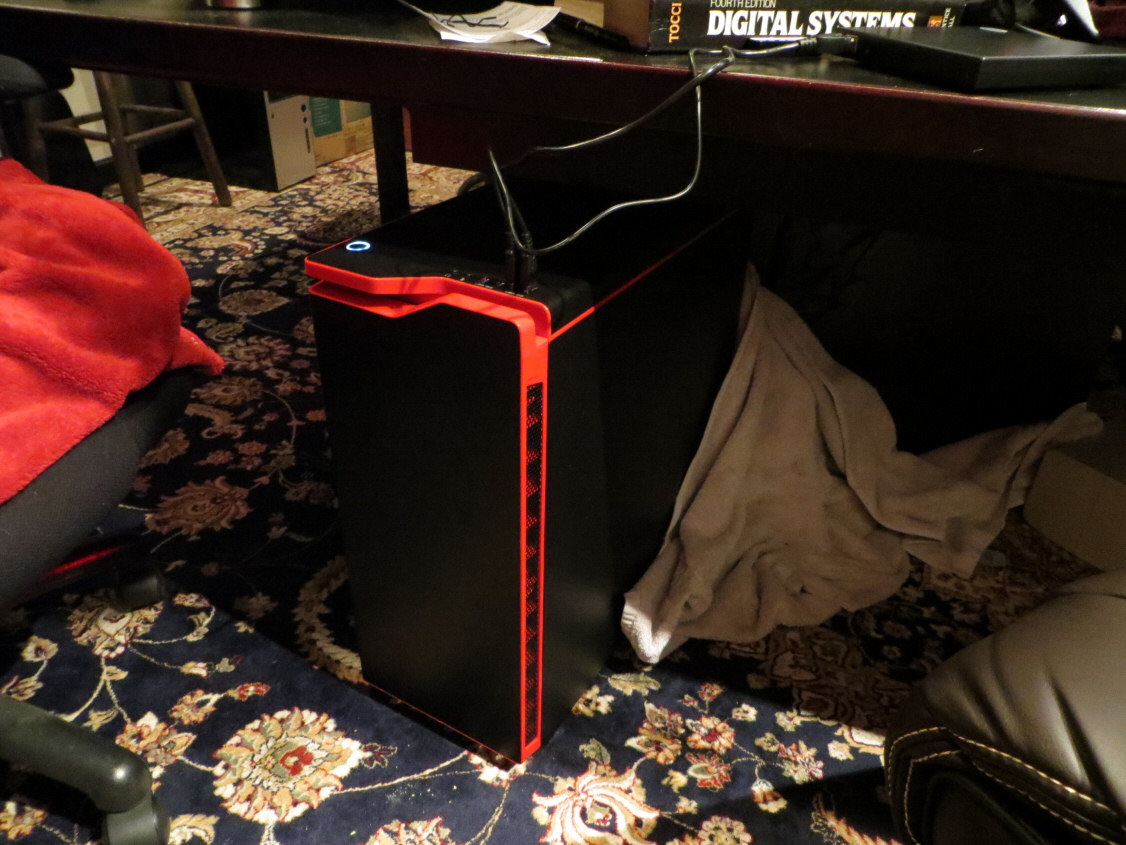 Looks really nice under my table. Too bad I don't have it in a position where I can admire the inside of the case more with the side window. The side window is sweet.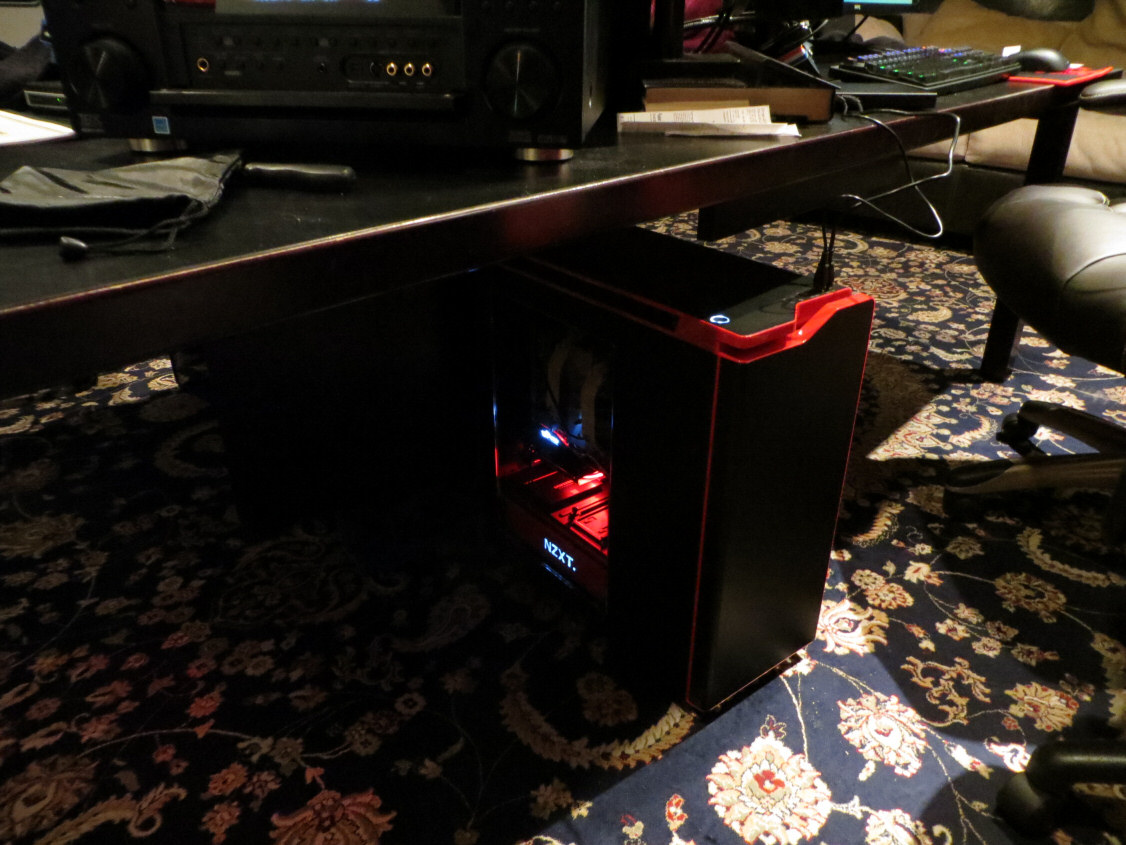 The red and black look really sleek.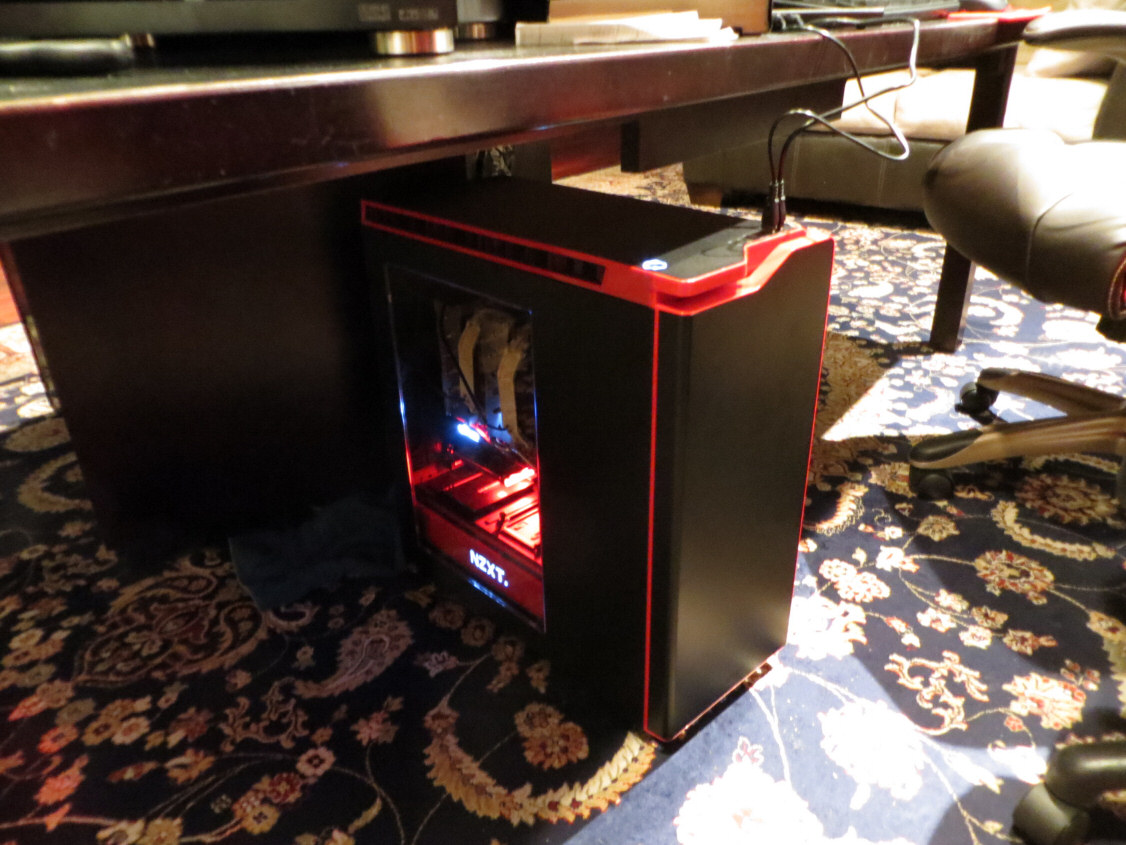 What is that huge monster over the CPU lol?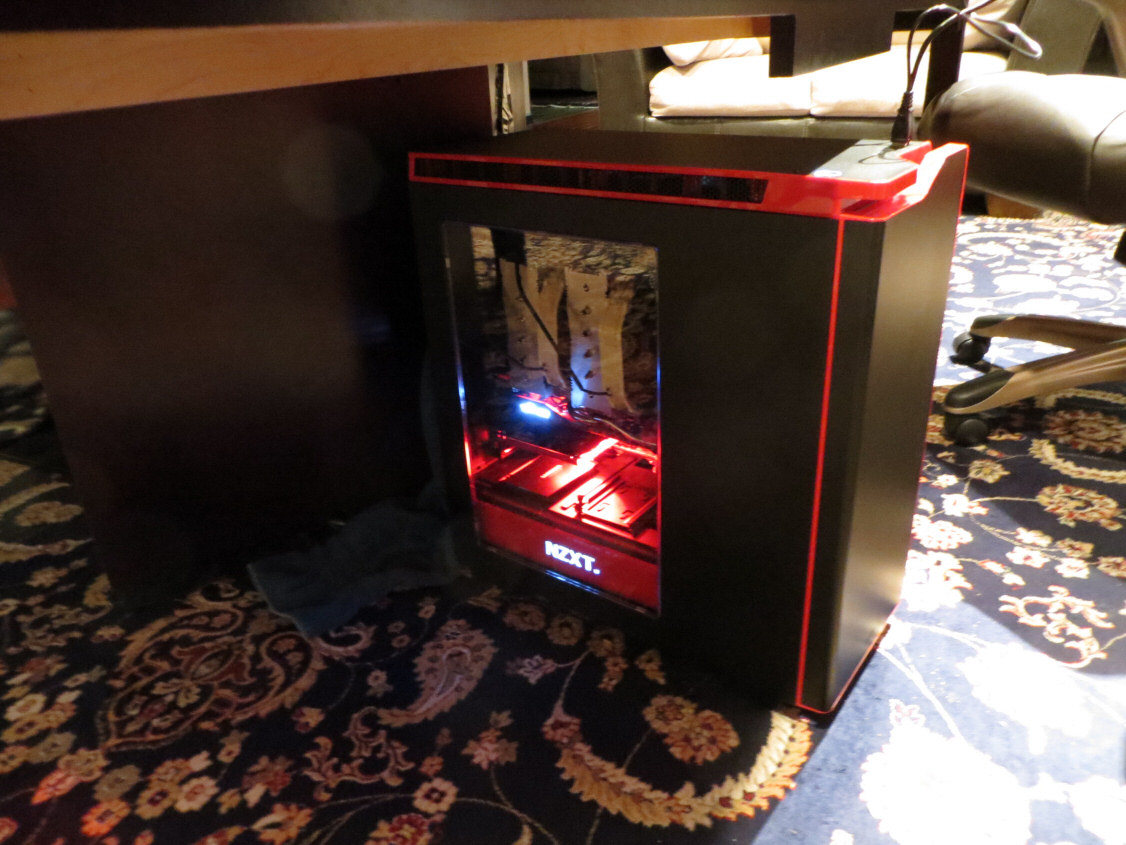 Why it's the Noctua NH-D15 Air cooler! Looks massive inside there! This air cooler is pretty much the best overall air cooler on the market right now.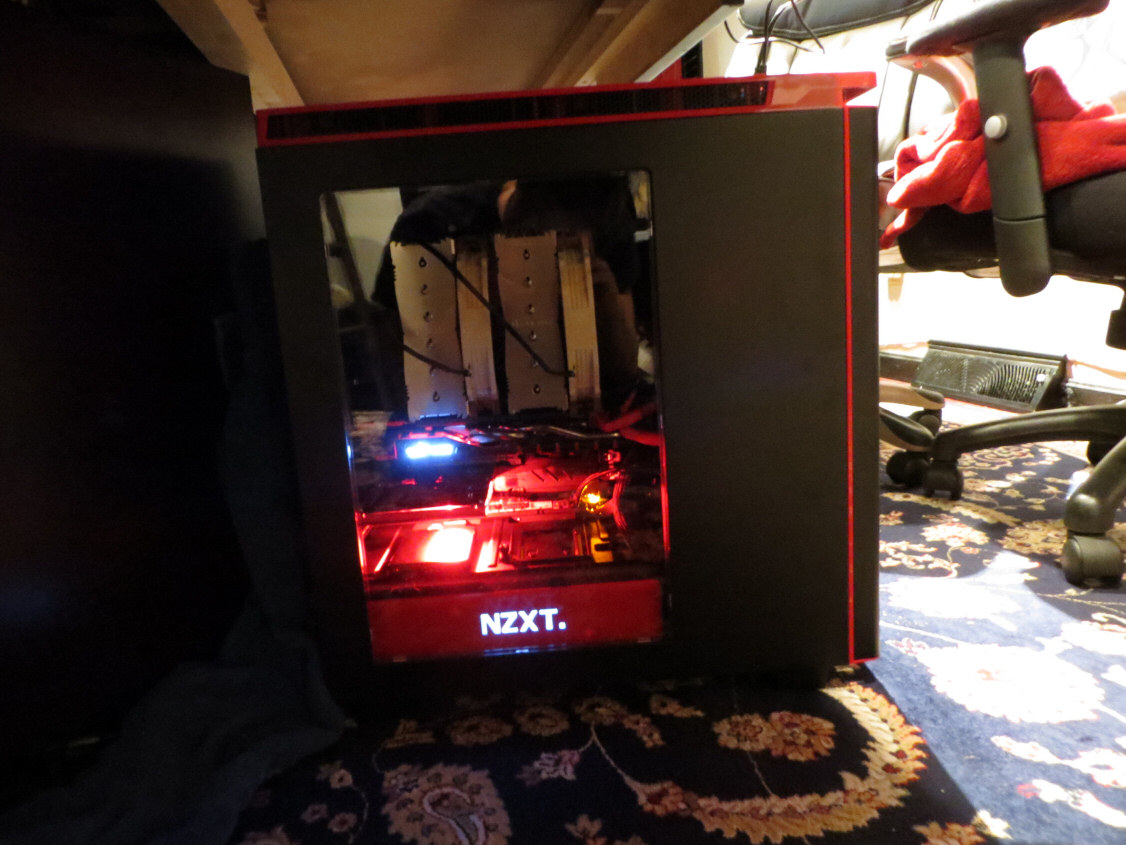 My new powerful i7-5960X @ 4.4GHz PC is up and ready to Game and Stream from.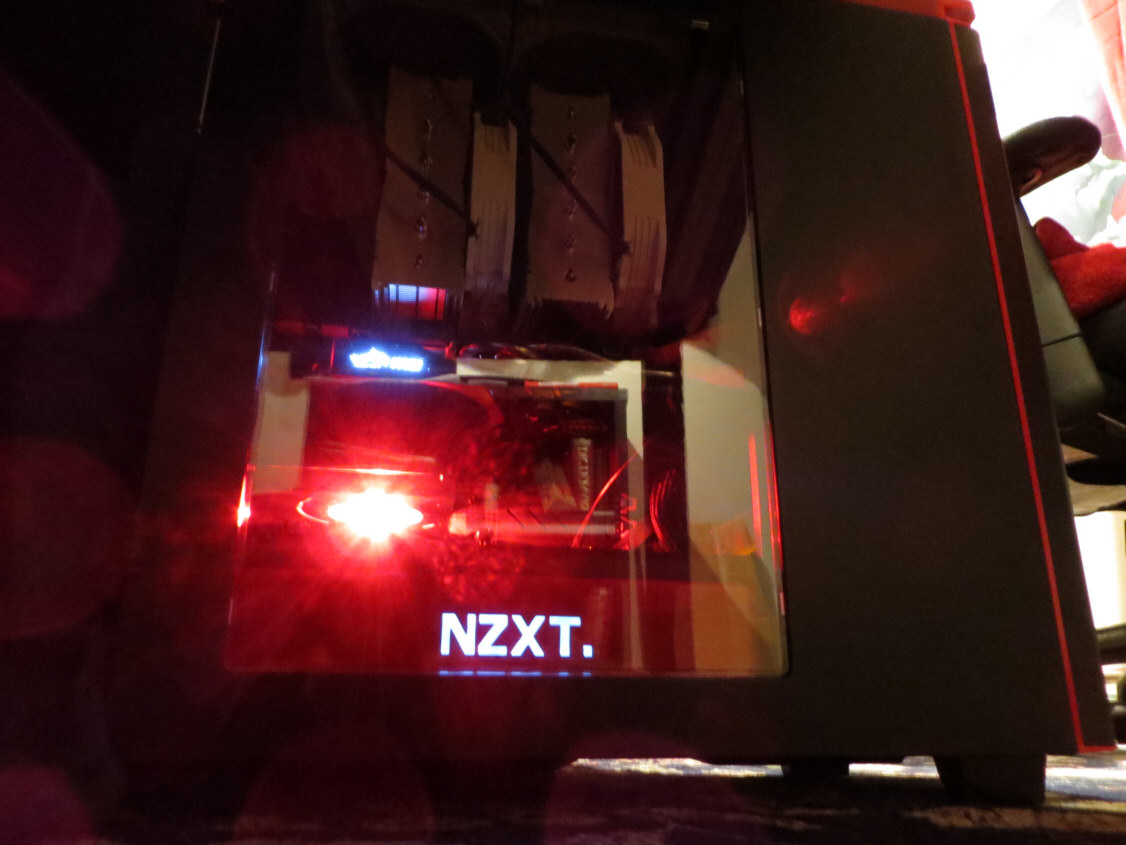 You can watch my past twitch broadcast of me putting together this computer over 7 hours!