Affiliate Program for Furious Paul's Overwatch Strategy Guide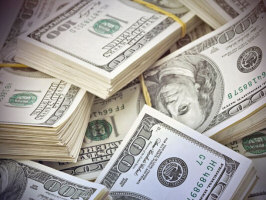 Do you want to make money helping me sell my Overwatch Strategy Guide? With my affiliate program you can do just that!
What is an affiliate program you might ask? An affiliate is someone who gets paid for helping someone else get paid. In the case of my Overwatch Guide, you (the affiliate) will get paid (a 50% commission) for sending traffic to my website that ultimately purchases a membership for my Overwatch Strategy Guide. Anyone can become an affiliate for my guide, all you need is to get your special link code down below to get started.
Why Promote Me?
I currently have the best Overwatch guide on the web right now. My product consists of a lot of valuable free content that is ranked very high in Google Search, with a members area on the side. Just type in "overwatch strategy", or "overwatch strategy guide" in Google Search and I am #1, that just goes to show how much work and care I put into my Overwatch guides. I do good work and I am committed to having the best Overwatch guide on the web. I plan on keeping this up for years to come so customers will stay with me for as long as possible.
Here's How My Affiliate Program Works
My affiliate program is managed by ClickBank. ClickBank independently tracks all sales and issues commission checks. You as an affiliate could earn regular commissions as often as bi-weekly for months or years at a time!
Joining my affiliate program takes only a minute or two.
You can join my affiliate program right now by clicking the link below:
Or if you are already familiar with ClickBank, you can use one of the links below to get started.
IMPORTANT: Which ever link you choose, just replace AFFILIATE with your clickbank account nickname.
These are the different links, depending on where you want your visitors to go to after clicking on your affiliate link.
LINK #1
(Most recommended)
Goes to the Homepage of my Overwatch Strategy Guide.
This is most recommended because it will send visitors to the news feed of all the latest free and membership guides. This allows the visitors to use the free guides first before they worry about making a purchase.
LINK #2
(Recommended for Twitch streamers)
Goes to my Twitch Stream.
Once a visitor uses this link to go to my stream, they could then go to my Overwatch guide from the link via my Twitch stream and then purchase my guide, you will get commission on the sale (and all recurring billings afterwards). I provide this option in case you simply want to send me traffic to my Twitch Stream instead, while still having the opportunity to make money.
If you are currently a Twitch streamer, this provides you with a great opportunity to make money by simply raiding my stream. You can use this link to raid my stream and make money for any of those raiders who also purchase a subscription to my Overwatch guide.
LINK #3
(Not Recommended for most)
Goes directly to the sales page of my Overwatch Guide
If for some reason you want to directly send your visitors directly to the sales/order page you can do so with the link below. Overall I don't really recommend using this link as the normal LINK #1 should be better in most situations. But if you have a review site or have a specific reason to send people directly to the order page instead, you can do so with this link.
Future
In the future, once my members area content gets built up more, I will plan on putting more of an emphasis on promoting the sales page directly. I plan on making separate banners and promotional material for that later on and it can be beneficial for affiliates to help promote that once it becomes "ready". To be informed when this does happen, please sign up to my affiliate mailing list.
Notes For Affiliates
When promoting me, you do not have to say "Buy this product". You can simply say "use the guides here" or "there are a lot of great guides here". I have a LOT of free content so you don't necessarily have to say "Go purchase the product here". Users will get a lot of use out of the free content and then decide if they want to purchase the entire guide.
You can test your affiliate link to see if it works by using your own link to go to my site, then go to the order page and click the "ORDER NOW" button. At the bottom of the checkout screen you should see [ affiliate = youraccount ] with your clickbank username instead.
Banners
If you have a website, you can use these banners to help spice up your affiliate link.
News/Home | Blog | Follow | Unlock Full Guide
Overwatch Basics Guide Menu
Overwatch Hero Introductions - Basics Guide
How the Mechanics Work in Overwatch
How Headshots Work In Overwatch
Overwatch Game Modes Overview
Overwatch Health Types & Hitpoint Basics
Overwatch Terms, Abbreviations, & Their Meanings
Other Guides
Easiest and Hardest Overwatch Heroes to Master
My Hotkey Bindings For Overwatch & Why I Use Them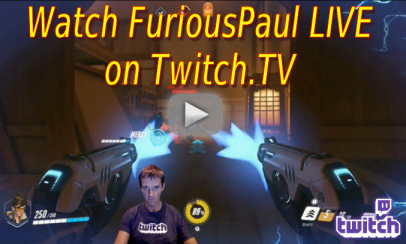 Feel free to leave any type of comment, such as how you like the guide and if it helps you at all, or to report something that is inaccurate in the guide.