Overwatch Basics Guide For Beginners

( FP's Overwatch Strategy Guide )
Feel free to jump right into the guide you want to view with the list of basic guides below, or you can simply get started with the overview of Overwatch, its heroes and what the game is all about with the current page you are on.
Overwatch Basics Guide Menu
Overwatch Hero Introductions - Basics Guide
How the Mechanics Work in Overwatch
How Headshots Work In Overwatch
Overwatch Game Modes Overview
Overwatch Health Types & Hitpoint Basics
Overwatch Terms, Abbreviations, & Their Meanings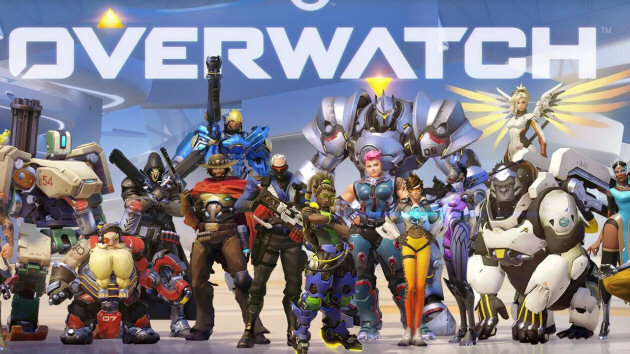 Overwatch Overview
Overwatch is a 6 Vs 6 First Person Shooter (FPS) team game. The game contains 3 game mode types: point capture, payload, and control. All three of these game modes requires you and your team to kill the opposing team in attempt to accomplish the game mode objectives.
The game was built so anyone can pick it up and start playing immediately, but with such a high skill ceiling that players can be playing for a long time and continue to get better. The game caters to all types of gamers, not just FPS gamers. All the heroes have completely distinct personalities and game play abilities. It almost feels like every hero is its own game in and of itself.
Hero Types & Roles
The game consists of 4 main types of heroes to choose from: Attack, Defense, Tank, and Support. It is generally more efficient to have a variety of hero types on your team to take advantage of all the roles at once. Before a match starts and your on the hero select screen, the game will suggest which hero types are missing from your team's current lineup. It's not required, but it's generally a good idea to follow the suggestions on the hero select screen so your team has a variety of roles selected.
Typical role suggestions for a match:
1-2 Attack heroes
2 Defense heroes
1 Tank
1-2 Support heroes
Here is a quick run down of all the hero types in Overwatch and a brief introduction for all the heroes that fit those roles.
Attack Heroes
Also known as offensive heroes. Attack heroes are the main damage dealers and are built to be in the frontlines dishing out damage to the enemy. Attack heroes are also good at flanking, harassing, scouting, and ambushing the enemy from multiple angles. All this is good for potentially throwing the enemy off track. Most attack heroes don't always stick close to the team and are able to wonder off on their own to do their dirty work. Here is a quick overview of the attack heroes:
Defense Heroes
Defensive heroes are built to defend objectives, or choke points. They typically have about the same or a tad bit more health than the attack heroes have and are made to deal damage from a distance. Defense heroes are typically chosen for the Defense side of game modes. Here is a quick overview of the defense heroes:
Tank Heroes
Tanks generally have much higher hitpoints and have the capability to soak up a lot of damage, allowing your team to push forward more effectively through choke points and to reach objectives easier. Tanks usually poses abilities such as shields and barriers that have further damage soaking potential. Here is a quick overview of the tank heroes:
Support Heroes
Support heroes basically buff allies and debuff enemies. As such, they are not made to deal damage or soak up damage, but rather provide buffs for allies in the form of healing (mostly) with some other random types of buffs as well. Some heroes, such as Zenyatta can use a debuff (Discord Orb) on his enemies to make them incredibly weaker. Having at least one support hero on your team can make a big difference and can easily determine a win or loss. Having 2 or more supports depends on which support healers are used and how. I will make an in-depth guide on multiple supports later on. Here is a quick overview of the support heroes:
Overwatch Basics Guide Menu
Overwatch Hero Introductions - Basics Guide
How the Mechanics Work in Overwatch
How Headshots Work In Overwatch
Overwatch Game Modes Overview
Overwatch Health Types & Hitpoint Basics
Overwatch Terms, Abbreviations, & Their Meanings
News/Home | Blog | Follow | Unlock Full Guide
Other Guides
Easiest and Hardest Overwatch Heroes to Master
My Hotkey Bindings For Overwatch & Why I Use Them