How Headshots Work In Overwatch

( FP's Overwatch Strategy Guide )
This guide will cover how headshots work in Overwatch along with a chart showing you which hero abilities do headshots or not.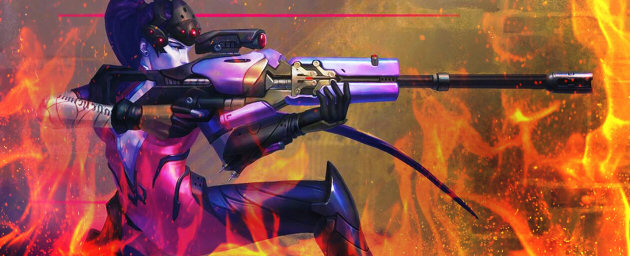 Headshots
Overwatch has headshots. Headshots do twice the damage as a normal shot. While playing you can tell if you did a headshot if your crosshair has red flairs coming from it, as shown below:

Headshots will also make a slightly different sound feedback than a regular shot, it will have a slight "ting" to it as well.
The following lists all the heroes and their abilities and whether or not they headshot:
Offensive Hero Ability Headshots
Attack Heroes
Ability
Headshots?
Notes
Genji


Shuriken

YES
Fan of Blades

YES

Swift Strike
no
Deflect

YES

Projectiles deflected can headshot.
Dragonblade (Ult)

no

McCree


Peacekeeper

YES
Peacekeeper (Fan-fire)
no
Flashbang
no
Deadeye

no

Pharah


Rocket Launcher

no
Concussive Blast
no
Barrage

no

Reaper


Hellfire Shotguns

YES
Death Blossom

no

Soldier 76


Heavy Pulse Rifle

YES
Helix Rockets
no
Tactical Visor

no

Sombra


Machine Pistol

YES
Tracer


Pulse Pistols

YES
Pulse Bomb

no

When Tracer sticks a Pulse Bomb on an enemy it will do an immediate 5 damage (before the explosion). This initial "stick" can do critical damage of 10 instead of 5 if stuck to the head area. The actual explosion cannot crit.
Defensive Hero Ability Headshots
Tank Hero Ability Headshots
Support Hero Ability Headshots
Support Heroes
Ability
Headshots?
Ana

Biotic Rifle
no
Sleep Dart
no
Biotic Grenade
no
Lucio


Sonic Amplifier



YES

Soundwave

no

Mercy


Caduseaus Blaster

YES
Symmetra


Proton Projector

no
Proton Projector (Orbs)
no
Sentry Turret

no

Zenyatta


Orb of Destruction



YES

Orb of Destruction (Alt-Fire)


YES



Headshot Areas
Most of the headshot areas in the game are very obvious, the only ones a bit less obvious are D.va and a Bastion Sentry.
D.va's Headshot Area: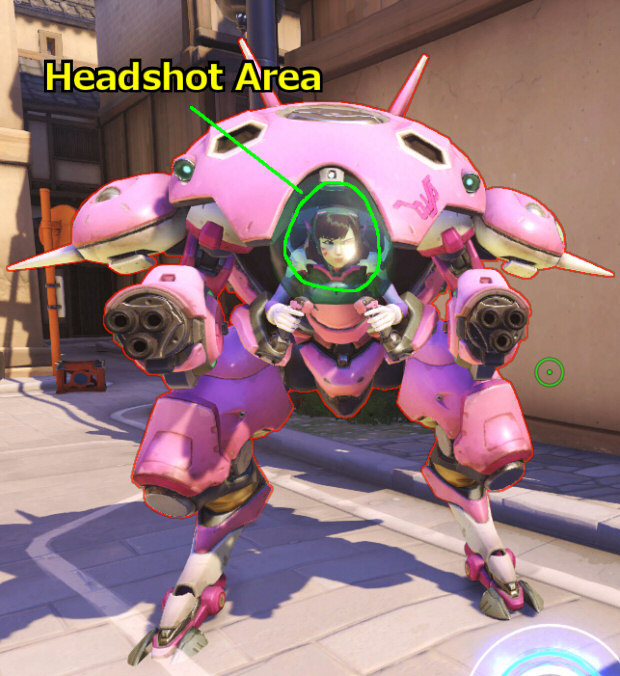 Bastion Sentry's Headshot Area: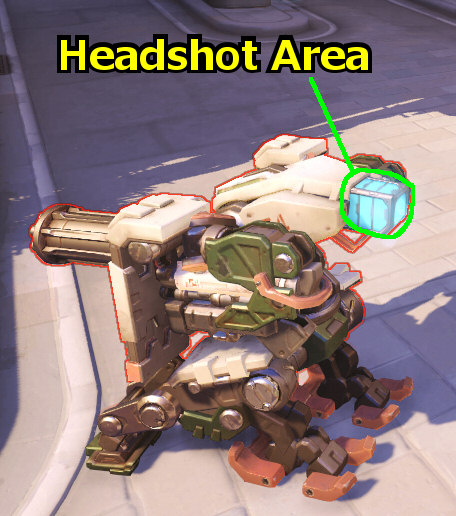 Please note that Bastion's Tank Form (ultimate) does not have a headshot area.
Overwatch Basics Guide Menu
Overwatch Hero Introductions - Basics Guide
How the Mechanics Work in Overwatch
How Headshots Work In Overwatch
Overwatch Game Modes Overview
Overwatch Health Types & Hitpoint Basics
Overwatch Terms, Abbreviations, & Their Meanings
News/Home | Blog | Follow | Unlock Full Guide
Other Guides
Easiest and Hardest Overwatch Heroes to Master
My Hotkey Bindings For Overwatch & Why I Use Them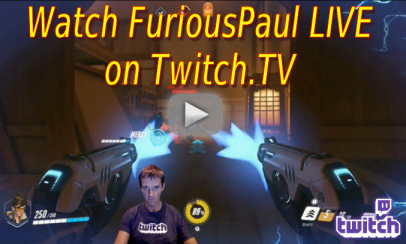 Feel free to leave any type of comment, such as how you like the guide and if it helps you at all, or to report something that is inaccurate in the guide.