My CV4 GDQ Experiences
I feel so honored to have played with and met the best Super Castlevania IV players from around the world at AGDQ 2015 as shown below:
The Masters of Super Castlevania IV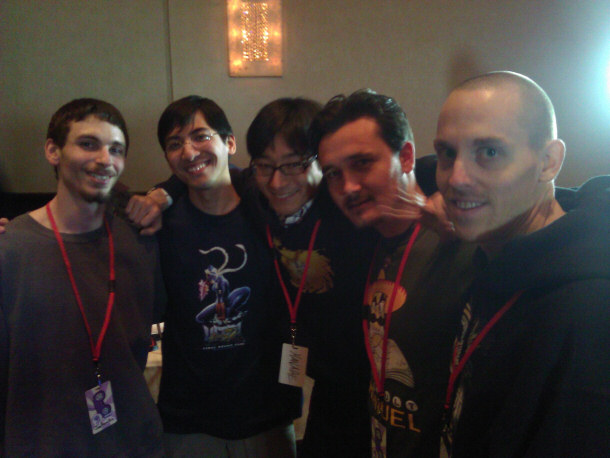 JoeDamillio, Just_Defend, Hanage_Belmondo, TheMexicanRunner, and me (FuriousPaul)
The AGDQ2015 experience was amazing for me. It was my first time ever at a GDQ and it was really cool to meet all the speedrunners from Twitch and SDA/SRL. Being able to to do a race of one of my all time favorite games with over 80k viewers was amazing! Here is a video of the Super Castlevania IV race that me JoeDamillio, Just_Defend, and Hanage_Belmondo participated in:
Here is some more screenshots from the event that is CV4 related:
TMR and Hanage_Belmondo (Japanese player) shaking hands before the Super Castlevania IV race at AGDQ 2015. This is the only time you seen Hanage_Belmondo during the race: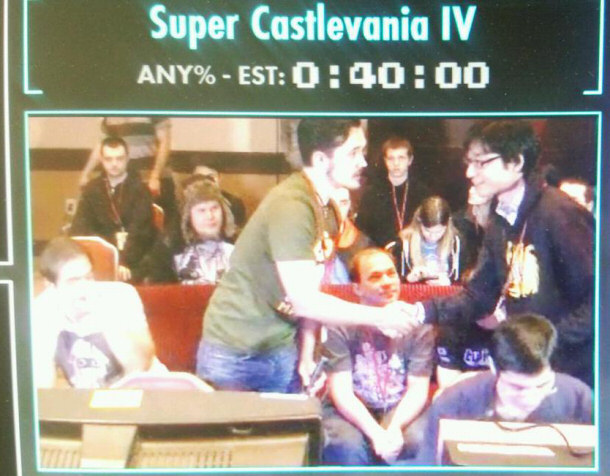 This is the room where they streamed the event at. In the room they had 2 big screens setup for the audience, behind the screens were the players of the race.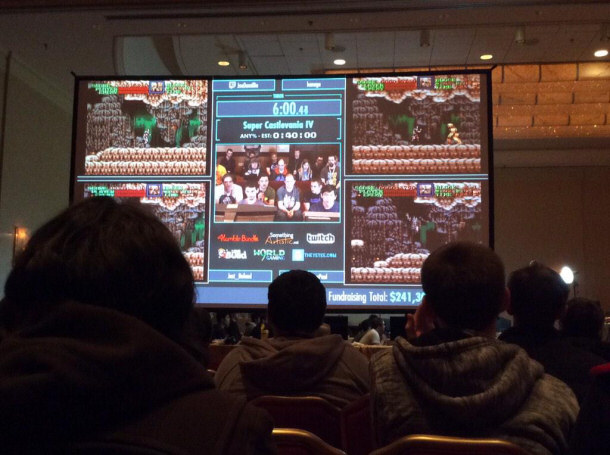 6 months later I attended SGDQ 2015 and on July 30th I did a solo run of Super Castlevania IV done below:
1.5 years later in January 2017 I did a 2 player race of CV4 with JoeDamillio, here is that race:
SCV4 Articles:
My SCV4 Speedrun accomplishments
Super Castlevania IV's Top 15 Hardest Speedrun Strats
Difference between the Japanese and American version of SCV4
Super Castlevania IV at GDQs 2015 - My experiences!